Features8-Bay hardware RAID 5/6 solution featuring Thunderbolt™ 2
24TB model offers highest performance and 32TB model offers highest capacity and protection
Blistering performance for creative professionals creating high-resolution video and rich media content
Maximizes the available line rate of Thunderbolt™ 2
Video creators, photographers, graphic artists, and engineers alike can transfer and display 4K video files simultaneously at lightning speeds
Create, edit, and view live 4K video streams while simultaneously backing up files to the system
Dual Thunderbolt™ ports for daisy chaining Pegasus2 enclosure units, Apple Thunderbolt™ displays, or Mini DisplayPort devices
Removable drive bays for effortless drive access and serviceability
Specifications
Form Factor
8-Bay hardware RAID enclosure
Thunderbolt Technology Ports 2x Thunderbolt™ 2 technology ports (20 Gbps)
RAID Levels 0, 1, 5, 6, 10, 50, 60
Compatibility 24TB (8x3TB), 32TB (8x4TB), 48TB (8x6TB)
Dimensions Height: 12.2 in / 31.0 cm Width: 9.6 in / 24.5 cm Length: 7.3 in / 18.7 cm
Weight 24.2 lb / 11 kg
Supported Operating Systems OS X 10.8.5 or higher, Windows*
Warranty 2-year warranty
Benefits

              
PROMISE Rich Media 4K Workflow

PROMISE offers a complete shared storage solution featuring Thunderbolt™ 2 for 4K environments through Pegasus2, SANLink2, and VTrak A-Class. Pegasus2 offers creative enthusiasts and professionals portable RAID storage for post-production and broadcasting, such as offsite shoots, remote studios, or department workgroups. SANLink2 Thunderbolt™ 2-to-Fibre Channel/Ethernet bridge provides high-speed connectivity directly to a Fibre Channel SAN or Ethernet for 4K applications.  Learn more about 4K Workflow                        

                                   
The Absolute Fastest
The Pegasus2 is the fastest Thunderbolt™ 2 enabled hardware RAID storage available in the market. Showcasing Intel's revolutionary Thunderbolt™ 2 connectivity, the Pegasus2 boasts a staggering speed of 20 Gbps - more than enough to effortlessly handle and accelerate any 3D or 4K (Ultra-HD) workflow environment.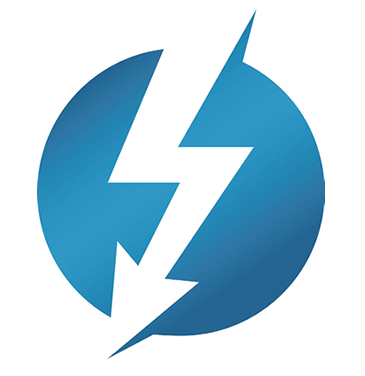 Perfect Partner for the Mac Pro

Synergize the ultimate innovation of the new Mac Pro and Thunderbolt™ 2 with the capacity and performance of the industry's fastest storage solution, Pegasus2. Multiply the Mac Pro's flash storage capacity by daisy-chaining multiple Pegasus2 systems to achieve massive amounts of additional storage space.
Windows Compatible
PROMISE offers Thunderbolt™ 2 solutions compatible for Windows environments with Pegasus2, SANLink2 10GBase-T and SANLink2 10G SFP+. Build an amazing system with PROMISE's Windows compatible Thunderbolt™ 2 solutions and HP Z Workstations which together offer exceptionally fast connectivity that enables users to push the limits of their creativity.
Helps You Master the 4K Environment
Experience the ability to seamlessly edit and stream 4K (Ultra HD) content, while backing up those files at the very same time. Boasting the world's fastest connectivity speed at 20 Gbps, Thunderbolt™ 2 doubles the speed of the previous generation and perfectly supports bandwidth-hogging 4K workflow environments allowing you to never have to experience downtime with your digital creations.
Unleashes your Creativity
Being away from the studio for a shoot doesn't mean you have to sacrifice the RAID protection and speeds of your SAN storage. Pegasus2 pairs together Thunderbolt™ 2 connectivity and enterprise-level hardware RAID protection in a compact, portable package that you can take with you almost anywhere.   This makes it ideal for photographers, filmmakers, graphic designers, and other multimedia professionals.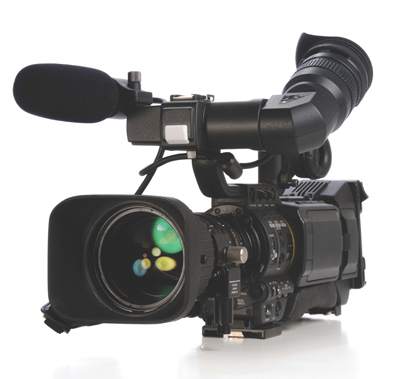 New Pegasus2 R2+
Pegasus2 R2+ is a Thunderbolt 2 hardware RAID 0/1 storage solution with USB 3.0 that includes two hot-swappable hard disk drives and a versatile media bay that now offers users the choice between four different interchangeable pods for convenient media exchange - a CF/SD Reader, SSD Reader, a 1TB HDD Pod and the new CFast 2.0 Reader Pod.   The CFast 2.0 Reader Pod provides a convenient and rapid way to transfer 4K content from the new generation of high-end cameras via CFast 2.0 media and is capable of supporting speeds up to 500 MB/s. Plus, each pod comes with USB 3.0 Micro-B for independent access, providing the convenience to take a Pod and work elsewhere away from the editing suite.  Data migration has never looked so easy! Note that the USB 3.0 connection and Thunderbolt connection CANNOT be used at the same time. A drive or connected device in the Media Bay is not detected when using the USB 3.0 connection. Please read the Pegasus2 R2+ Product Manual for more information.